Our Vision
Our Vision is to create a strong, referral based real estate business with life long client relationships.  We are here to GUIDE and PROTECT our clients and their families through their real estate needs.
Our Mission
We achieve this by guiding our clients through their major financial and emotional decisions with wisdom, understanding and exceptional service. Honesty, integrity and balance are our Core Values. We first strive to understand our client's deepest needs and values. We then provide services that go above and beyond all client expectations so that we are considered valued, referable consultants rather than salespeople.
We work hard and our clients are important to us and enjoy working with us. Using leading edge technology, continually educating ourselves and improving our systems, we add value to the lives of others. Through helping others we are rewarded emotionally, spiritually and financially.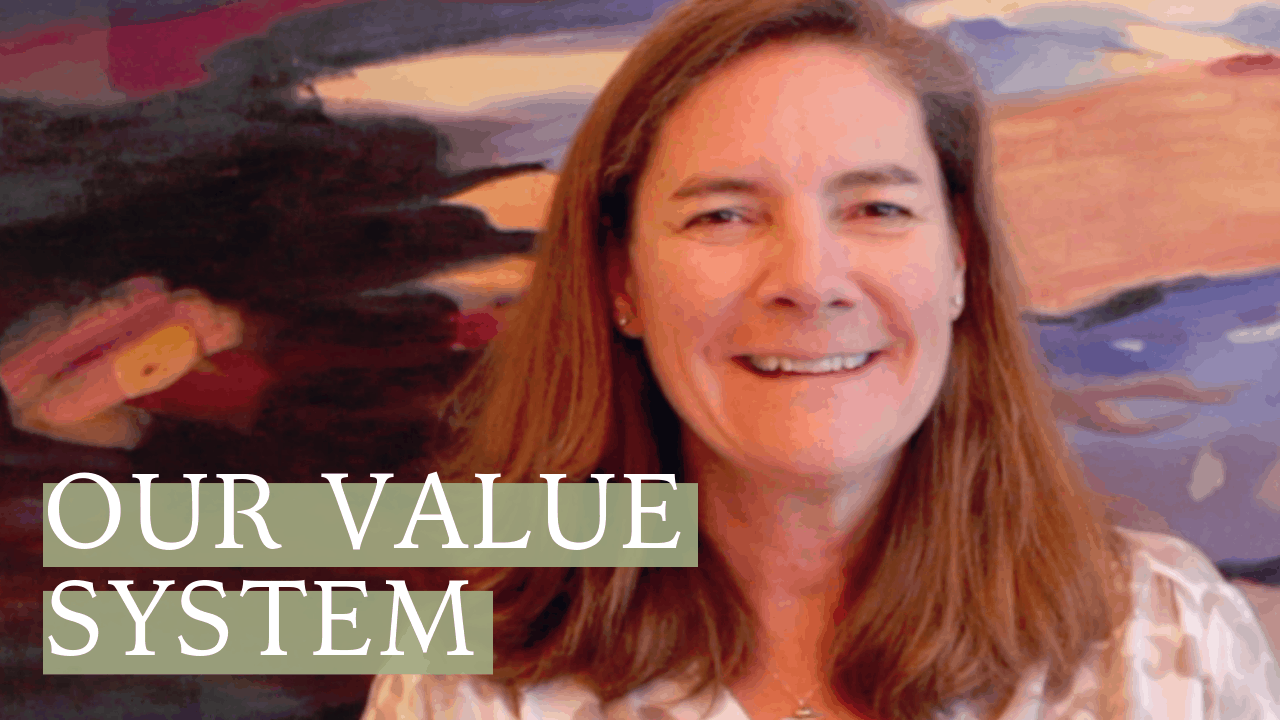 Inukshuk Philosophy
Our team has chosen the Inukshuk to symbolize our business. We are here to guide you safely and comfortably through the purchase and/or sale of your cherished asset, your home. We are not just here for today but for life. Our goal is to employ our combined experience and expertise to assist you to realize your housing dreams.
Read more about the Inukshuk, and what it means to us.
Our Workplace
As you enter this place of work please choose to make today a great day.

Your colleagues, clients, team members and you yourself will be thankful.

Find ways to play.

We can be serious about our work without being serious about ourselves.

Stay focused in order to be present when your clients and team members most need you.

And should you find your energy lapsing, try this surefire remedy;

Find someone who needs a helping hand, a word of support, or a good ear and make their day!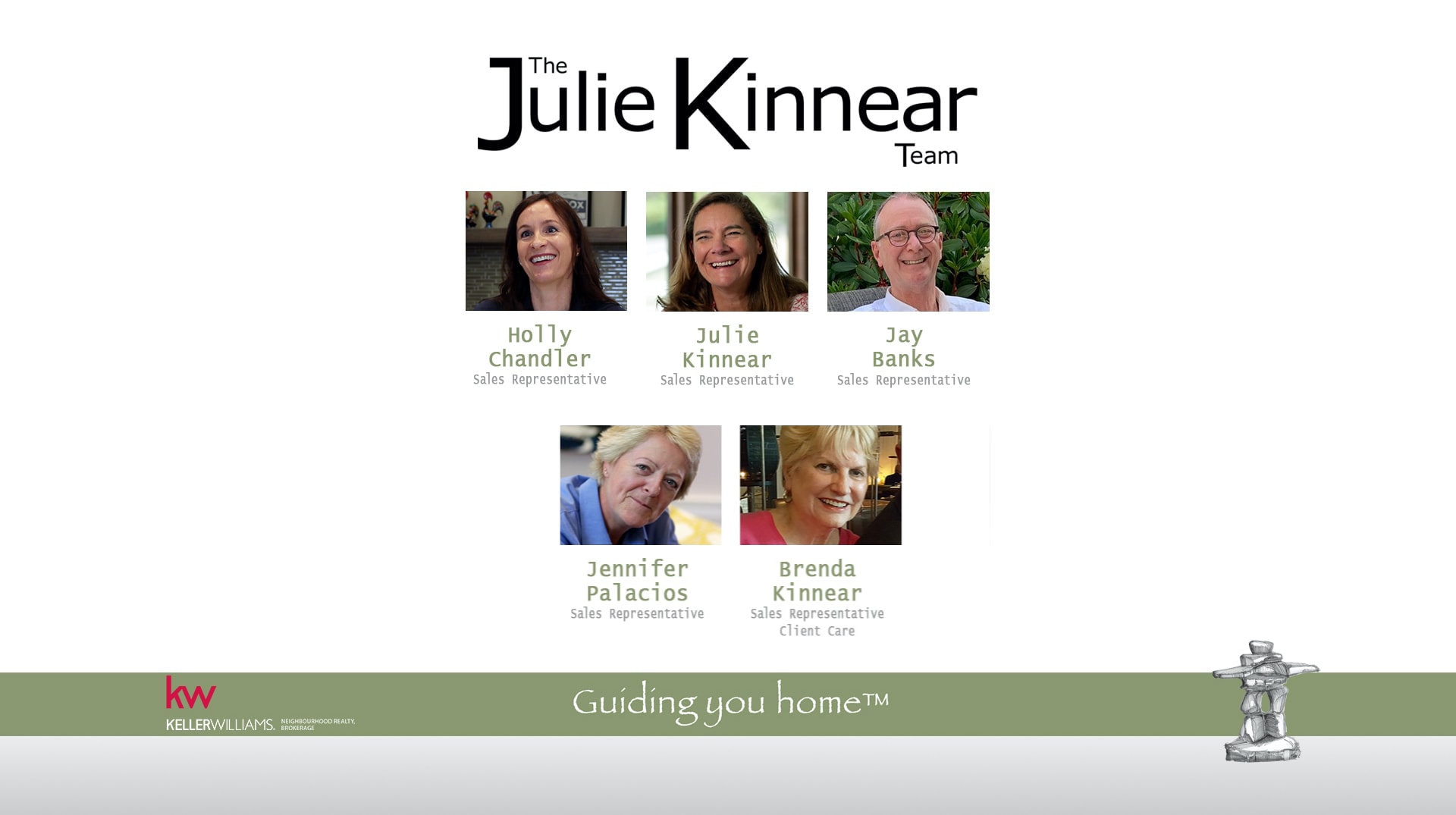 02:51
Your Team Advantage
If you have ever chosen your real estate agent in the past based on his or her impressive brokerage numbers, you will love the refreshing difference when working with our Team! Most agents work for themselves and experience huge competition even within their own office, where only a few of the agents do the bulk of the sales. On our Team, all of us work together and gain the experience that comes from doing many transactions! There is no competition within our Team, no hidden agendas. Instead, everyone's energy is focused on looking out for the best interest of every client the Team has, making sure they are well represented & protected in this fast paced market.

The friendly staff Keller Williams Neighbourhood Realty act as an important support to Julie. This powerhouse offers The Julie Kinnear Team the very best in cutting edge technologies to help you buy & sell your home. They provide broker services, deal processing, appointments, signs & MLS services, and paging (so that messages from other agents always get to the team). The Julie Kinnear Team in-house their Marketing Department to ensure that your home gets the very best in full-colour advertising reaching the broadest market. When anyone is out of town on business or pleasure, a member of the Julie Kinnear Team and trusted Keller Williams handles client affairs in a professional, friendly and efficient manner. With many years in Residential Real Estate and numerous sales awards behind them, you can be sure The Julie Kinnear Team's long-time colleagues will represent your best interests with confidence and skill.
Happy Client Testimonials
01:51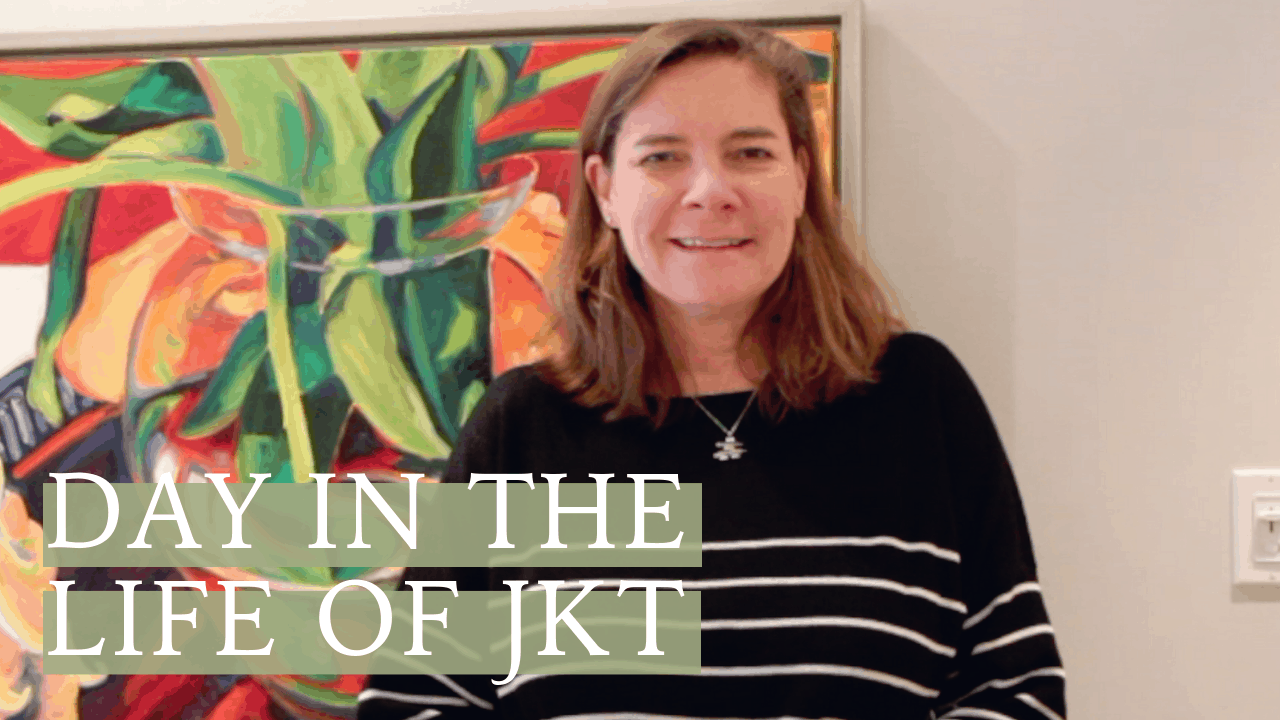 The Julie Kinnear Team works with a number of specialists who aggressively market your home. Kim takes care of the floor plans while Julian takes care of the photos. Alison Mercer is our home stager, Peter Yeates is our certified engineer who does home inspection reports and people from Foliovision are the webmasters who update the site and the exclusive online feature sheets. With this stellar team serving you better, you'll want The Julie Kinnear Team to be your Real Estate Consultants for life!